Posted by Nicole Thompson - Owner, Paws 2 Purrfection, LLC on 1st Oct 2014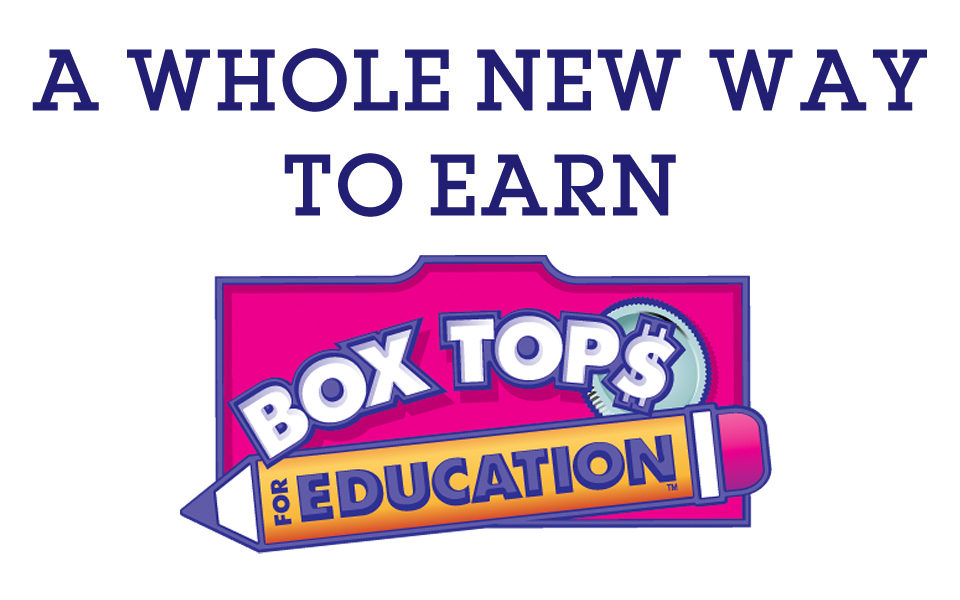 Box Tops for Education has been around for years, but now there's a great new way to help your schools earn even more points! Now Hanes® has partnered with them by forming HANES4EDUCATION, so schools can earn even more when they buy Hanes® brand shirts.
Whether you're looking for a way to earn more Box Tops for Education for your school or if your a company that wants to help give back to the community, then this great new program is just the ticket!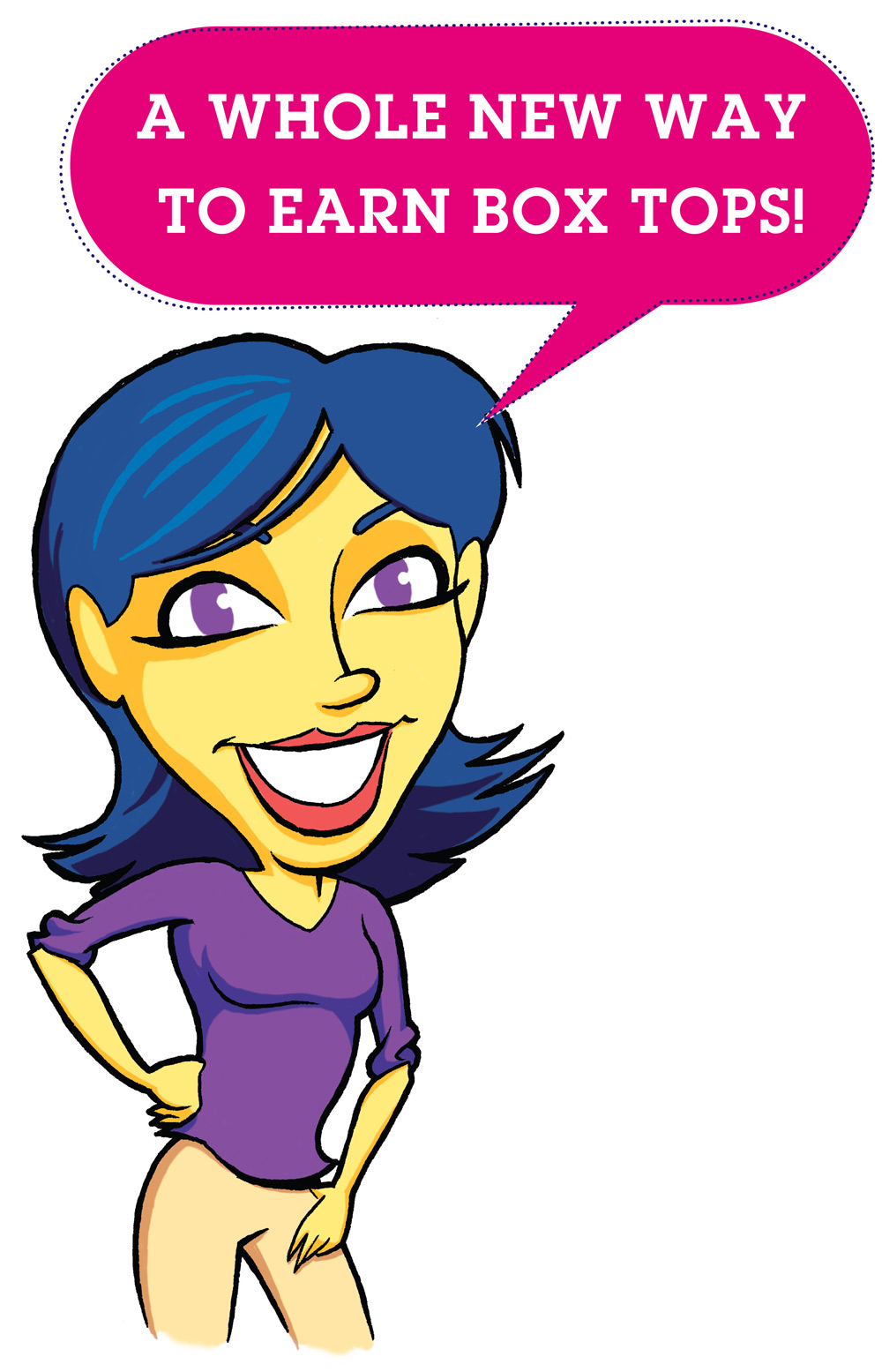 When you purchase Hanes® brand t-shirts or polo shirts from us from October 1 - December 31, 2014 your school earns one Box Top Point (valued at 10¢ ea) for each Hanes® brand shirt ordered.
Hanes® sweatshirts ordered during this time will earn you triple the points… that's 3 points for each shirt in your order! You can earn up to 5,000 points per order!
It's easy too! All you need to do is:
Purchase your Hanes® brand shirts

(must be purchased from a supplier)

Download & fill out the

Redemption Form

Send that in along with a copy of your invoice from us

(invoice must indicate Hanes® brand shirts)
Box Tops for Education does the rest! You'll receive confirmation from them within a few weeks that your school's account has been credited!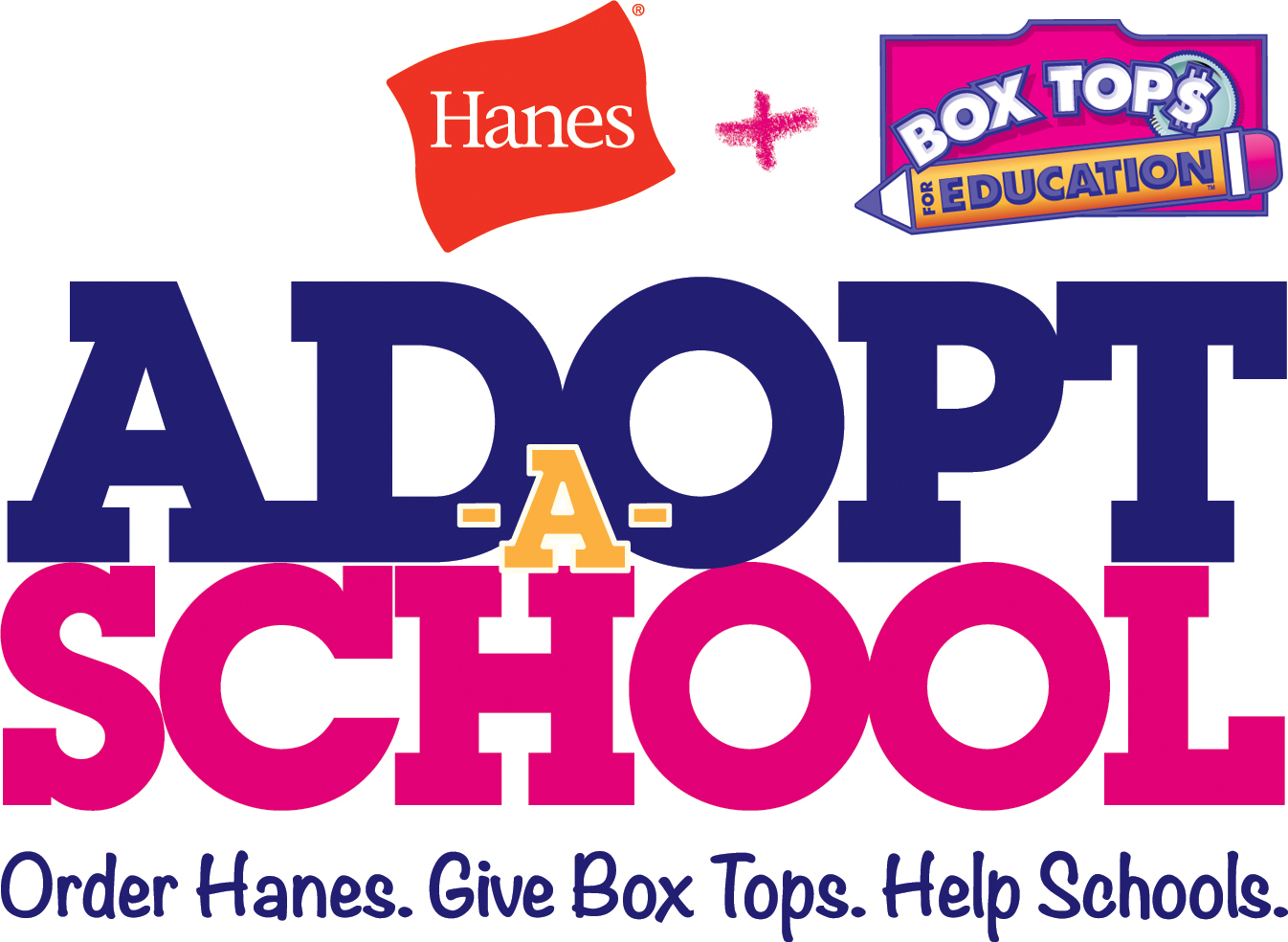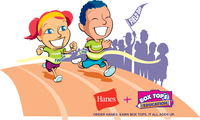 Businesses and groups who want to help out the community can get involved too with the Adopt-A-School program! You can select the school of your choice to receive the credits for your Hanes® brand shirt order. So if your buying shirts for your employees, getting them for a company picnic or even a 5K event, the school you choose will benefit too!
Here's how it works: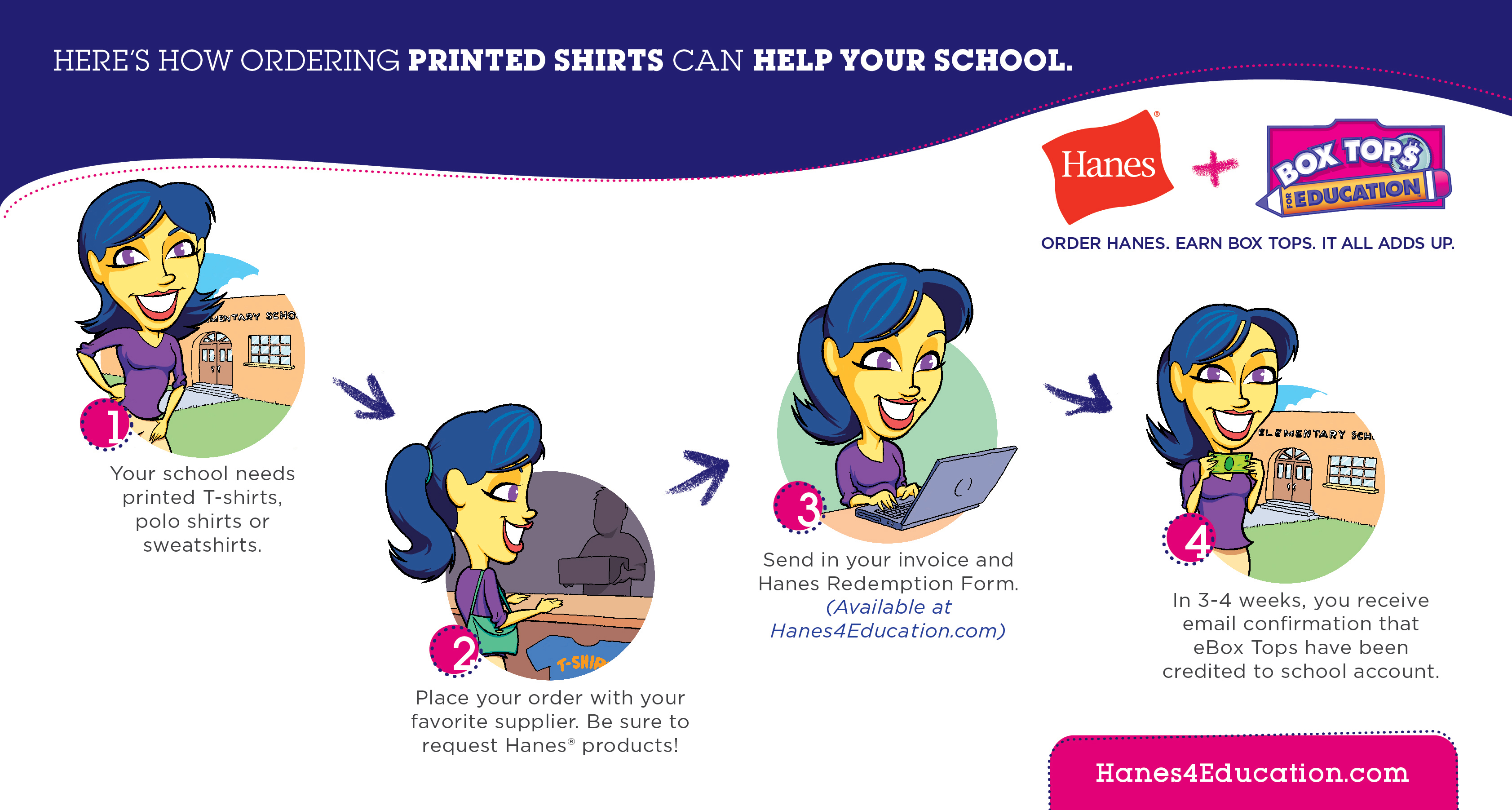 Want more info? Visit www.Hanes4Education.com or ask us for details!
We'll be happy to help you with any thing you need!
Paws 2 Purrfection, LLC - Promotions, Displays & More has a great selection of custom printed apparel, blank apparel & custom printed promotional items for every occasion!
Visit us at www.Paws2Purrfection.com
or give us a call at 800-566-8827
Check out our new Apparel Design Studio!
Now you can design your own apparel right online!